Investir numa boa mala de viagem recompensa em longo prazo. Além da boa qualidade podemos confiar sempre que o que temos no seu interior vai estar protegido! Eu tenho a minha mala que acompanhou-me nas viagens de que já vos falei (e que nas próximas semanas vou vos levar comigo) e também durante os meus quatro anos de Universidade.
Já passei por muitas situações desagradáveis com a minha mala mas foi assim que vi que ela era mesmo boa. Já passamos por escadas, chão em muito mau estado, muita chuva e outras condições menos agradáveis. Mesmo assim gosto de ver as novidades que existem neste sector e sonhar com novos destinos.
Investing in a good suitcase is always a good idea. Besides the good quality that we pay for, we can always trust that what we have inside will be protected! My current luggage have been traveling with me over 9 years. Trough trips that I have told you already (and that in the coming weeks I will take you with me again) and my four years of college, it's a very special luggage for me.
I've been through many unpleasant situations with my luggage but that's how I know it's really a good one. Situations like walking with it on stairs, streets and floors in a very bad state, heavy rain and other conditions less pleasant... Well, I still like to know all the innovations and dream of new destinations.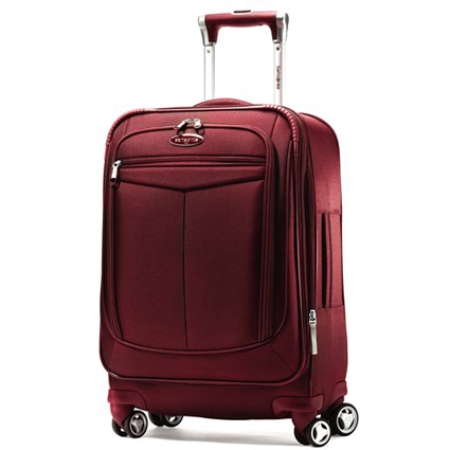 Samsonite Silhouette 12 Spinner Expandable 21in.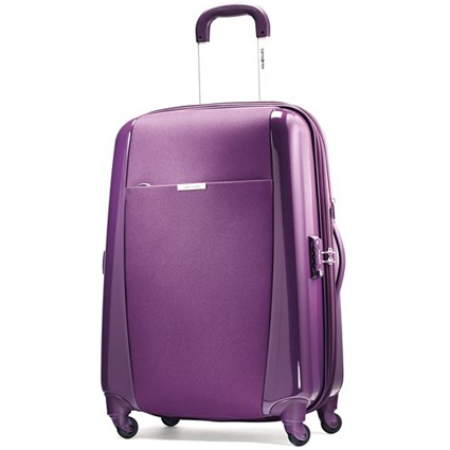 Samsonite Sahora Brights (Hybrids) 28in Expandable Spinner Upright
Heys The Terminal Spinner
Heys Sketchpedition Spinner
E vocês, quais são as vossas preferidas? Uma dica que vos dou é para colocarem na mala algum detalhe que as distinga das outras, como uma fita colorida.
And you, what are your favorites? By the way, try to identify your luggage with a single detail, like a colorful ribbon so you can distinct from the others.
Disclaimer, this post is not sponsored

.